Anderson, IN - September 30, 2015
FreightCore, Inc. a leading transportation & logistics company primarily engaged in hauling truckload shipments of general commodities in both interstate & intrastate commerce, today announced the acquisition of Manaco International Forwarders, Inc.
Founded in 1967, Manaco is recognized throughout the Freight Forwarding industry as a trusted shipping partner with agents based in principal ports and major trade centers around the globe. The acquisition will continue FreightCore's growth in the transportation sector. Day-to-day operations will continue from Manaco facility out of Fort Lauderdale Port, FL and will be supported by the management team in FreightCore's Anderson, IN office.
"Our growth story continues to evolve with this strategic acquisition that extends our reach and value to our customers, and we are excited about the opportunity to increase our presence in the freight forwarding sector. The company aligns greatly with FreightCore's mission and is an important new opportunity that supports our mission of moving freight forward," said Nammy Eskar, President and CEO of FreightCore.
"We are excited about this next phase for Manaco," added Melvyn Cohen, Manaco's founder, "as well as the opportunity for growth as part of the FreightCore family of brands."
About Manaco International Freight Forwarders, Inc.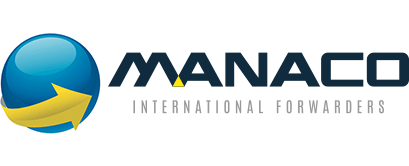 For more than 40 years, Manaco International Forwarders Inc., has put its commercial, governmental and residential clients' shipments safely aboard trucks, trains, planes and ocean-going cargo vessels bound for distant ports of call. Their specialized shipping and forwarding agents provide a full range of services from planning, management and coordination of shipment, to tracking and delivery of goods; supervised, on-site receipt, unloading, inspection and customs payment and clearance of any shipment at any port; and orchestration of delivery to consignee or bonded warehousing/storage for any duration.